Nowhere else to look
November 26, 2010
And nothing else matters
I don't understand
Gone is the time when life was a game
I couldn't care less if you asked me to try
There's nothing left that means anything to me
All that's left is meaningless and bare.
That one little thing about which no one else cared
Was my life and my soul, my reason to live.
It's all gone now and there's nothing to show
But then I see it, that beacon of hope
It lights up my world like a bright shooting star.
It's as if the world were whole again
I have hopes and dreams that can become a reality.
It all becomes clear now,
The darkness has lifted.
I see where I've been and where I've yet to go.
What once was broken is now whole.
I'm no longer lost in the madness of life.
I've found my way out of the world of uncertainty.
I can see where the path I'm taking will lead.
There's nothing more to say, nowhere else to look.
I've found what I'm looking for and happiness is restored.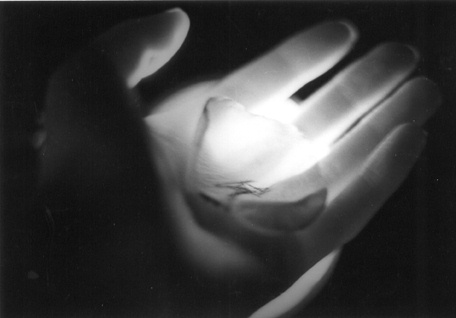 © Feichen Z., McLean, VA