My Bicycle to ride
November 14, 2010
I look at myself in the mirror and I remember the old days.
I remember when I first learned how to ride a bike.
Every time I were to fall off I would find myself seeping into the shadows of Stress and pain.
Even though I keep hurting, my Father pulls me up to try again.
Even though I keep hurting myself by falling, I keep going at it.
And now after all this time I am in the same situation as then.
While my bike as my life, myself as myself, My falling as all the bad things that have happened to me and my father as my family and my friends.
I try to learn to ride my life.
and to the greatest effort try to make the falls I take and the hurt I gain go away as I try to ride my life to the fullest.
To try and hold all of the greatest moments in my life and to push away all the things that hurt me.
Because in the end those "greatest moments" are the things that keep me surviving.
They are the things that keep me from giving into my falls.
and when I feel bad and feel like giving up I think about what my family and friends would think and say about me giving up so easily.
And as I close my eyes, I speak under my breath, "I will never give up and I will always be strong no matter what....if not for me, then for my friends and family."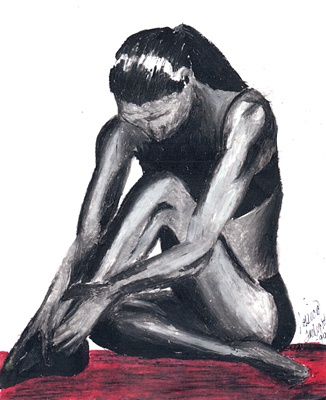 © Jessie Y., Ahwahnee, CA