Winter Takes Another V i c t i m
December 5, 2010
A solemn tree stands alone,
Branches bare.
Except
For a single, brown leaf.

It clings to
Just a thin, snow ridden branch.
Merciless wind blows against the
Nearly dead leaf.

Quite amazing,
Really, how long it has held out.
Under such harsh conditions, it
Viciously hangs by a thread.

Yet, it's not strong enough. With sudden
Zeal, the leaf flies off into a cold, wintry night.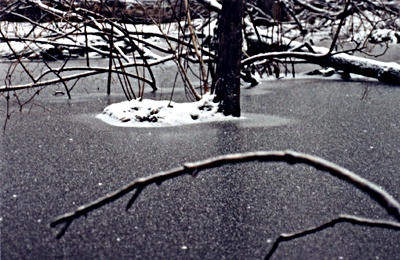 © Anton J., Philadelphia, PA