--XXX
December 5, 2010
Hollow hollow hollow
Fell the sounds of drip drip drip
Upon the ceiling wall cascading down into
The minds of the infidels.


Strip strip strip
Came the paint off of their faces
As their white cloaks hung stained with red
From an honest nights work


Plight plight plight,
Came up on them as the grave they had slowly been digging
And the light light light
Shall shine upon them no more.


Slowly, eerie, as an aberration,
XXX was written across all of their graves.
No grace was given to thee
Of those who slew upon his name.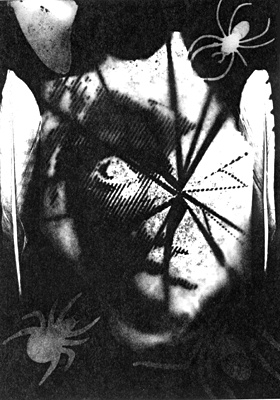 © Lindsey V., Aberdeen, SD