On the face of it
January 21, 2011
I wake up every morning
To see this broken face
To be reminded of my fragmented place:
In what I do and in where I live;
Everyone takes me at face value.

Burnt by acid,
But hurt by love
It may just be a scar
But it tears you down.

I'd love to see somebody smile
At me because they love me
And not because they must
Feel pity for my handicap.

'You're such a pretty boy'
My mother tells me everyday
All I want to do is scream at her
And tell her I don't want to hear the lies you say.

They say loneliness kills
But I believe its worse
To die in one life
And then hope the best in the other.

But now I see a ray of sunshine,
A glimmer of hope
I want to live my life
And not keep falling.

'Cause tomorrow brings hope
And I shall no foresee
What the world has
In store for me.

Years later I'm successful
And proud
Of my family and my job
And I don't care what people say out loud.

My wife loves me for who I am
And my children don't take me
As a scarred man.

When I turned twenty-eight,
My wife said
She wanted me to undergo surgery
To remove my painful burden from my head.
I resisted, I had learnt to live with it,
And I didn't care what others thought
It was my identity my burned visage;
And now I couldn't think of myself without my barred mask.

But she begged, she wanted me to be free
From all the lies that obscured me.
So I relented and had it done;
Now I have a full face instead of half of one.

The world now smiles at me;
People see me
For who I am
And what I can be.

But I will never forget
What they all did
When I suffered,
When I was disillusioned

I preferred my scarred face
For then,
People treated me
For what I looked like.
Now I bear the brunt of false sycophancy,
Everyone wants to get to know me.

But I take my stand
And live my life the way I want
Because on the face of it,
I'm still the scarred man I was before.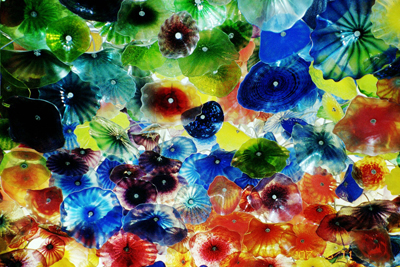 © Shawn P., Las Cruces, NM