Dear Teacher- You scare me.
January 28, 2011
You speak of things not taught in the books,
provide examples and causes and ways to think;
force me to search my mind for the thoughts hidden in nooks
and tell me to take my pen and spell it out in ink.

Some days my head thunders with new roads constructing
and I can't do my homework because it's just too disrupting;
but the homework I work on isn't assigned
and you'll reprimand me for getting behind-  but

Ten years from now it won't matter to me if a compass works
Because I know which way actually points north and which is south,
No matter if everyone casts their chains an d pull with their harshest jerks
Because you've unleashed the thoughts I shake to speak with my mouth.

And so you're scarier than than a photo of an old naked man.
I started on a safe path but now I can't reach the clan.
While I've always been unique you're helping me thrive-
After all you teach that being you is the only way to survive.

I'm left wondering what's really important and what's not.
So I find it matters that it's dirty raindrops that pelt my face
But I know, thanks to you, its made from crap that I've bought.
This leads to the conclusion that I'll be disintegrating without grace.

There are months left for you to finish what you've started
So I'm more scared than an alter boy who's just farted.
I look in the mirror being fogged from your educational shower,
And pray to the gods that you wont abuse this thick power.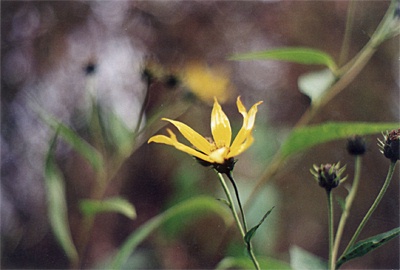 © Scott R., Casco, MI