Chess
MAG
February 28, 2011
He leads with the pawn from in front of his king.
"So, how is school?" he asks.
I bring out my right knight.
"It's okay" I reply, then
He moves his bishop out.
"Do you have a girlfriend yet?"
Smiling, I shake my head.
I send out my middle pawn.
His knight jumps out across from mine.
I push my queen out diagonal from his king.
Check.
He blocks with a pawn, threatening my queen.
"Your grandmother was a very special
Part of my life, you know."

It's the worst for him before Christmas.
He becomes distant, devoid of hope or spirit.

Then he goes on to tell me
The story of how they met.
I pretend to have never heard it before.
I laugh at all the right parts and smile
Where a person should smile.
I move my queen back a space.
He corners it with his knight.
Now it's just a matter of time.

I shift attention to my queen.
Out of desperation I move her back a space.
It is too late, I took her for granted.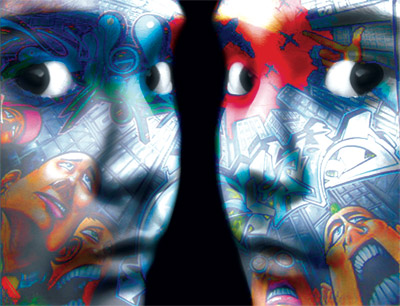 © Francita W., Orlando, FL