Cracked Perfection
February 15, 2011
Brush
Brush
Brush
The toothbrush scrapes
Along
My teeth
Buying me time
To think
Keeping me away
From you
 
Dab
Dab
Dab
My face wash
A cleanser
Cold on my face
Simple
Pure
Keeps me sane
 
The longer I
Take
The longer you
Have to wait
I like that
 
The minute I step out
You start
I stand
You expected me
To check
To know
To be
On top
Of it
I'm sorry
 


Sorry
Sorry
Sorry
Sorry
Meaningless
Disaster
 
 
The perfect daughter
Perfectly destroyed
Crashed
Fell to a thousand pieces
And crumbled
To dust
Under my dancing feet.
 
 Words
That you didn't hear
Floated
Out past my lips
Like the music of my
Heart

I had the best night of my life
but you had to
Come
Yell and
Scream
About how you
Expected
Better

You
Me
And our perfect expectations
perfect lies
Perfectly executed
Into darkness

But I had the best night
Of my
Life
Forever...
And you ruined it
Forever...

What did you expect?
Don't answer
Dartmouth
Yale
4.0
A
Calling
Every 5 minutes
Long Sleeves
Clean mouth

You expected
Perfection

I have My Own D*** Perfection

Love beautifully
Laugh hard
Cry a sea
Learn the world
Experience everything
Witness magic
Play like a child

To control
My own life

All of it

Not the pebbles
You left me

That's Perfect.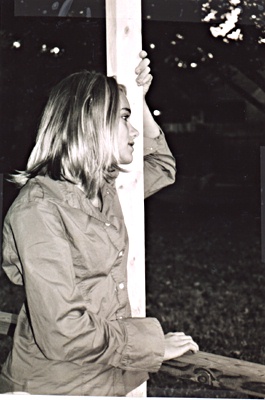 © Tiffany A., Southaven, MS