It's A Gray Matter
February 9, 2011
A
foot

fall
stepquicklyand
disappear.
Sleepy silhouette slumped
in the corner,
gone in a glimpse.
Footsteps echoe,
gleaming off the corridor
heartracingwiththeclock--
tick. tick.
the snare behind our eardrum.
snow
falls

cold,


pure,
safe.
Still, we do not escape
the phantom path.
How have we been seeing
out the corner of our eye,
from the center of our mind?
The Other World cloaks us,
draws us close enough to touch,
until we too create
ghosts.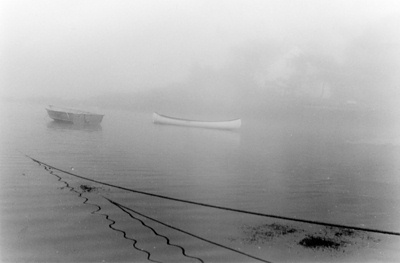 © Steve S., Marblehead, MA