Together Yet Apart
February 28, 2011
It's got harder and harder since the day you went away. Still people keep telling me everything will be okay.

I know deep inside that it's better up there but were not together which makes it unfair.

Seems like yesterday that we were together. Than i open my eyes to wake up from the dream and realize gone means forever.

It hurts me inside and it aches my heart to know your not here. It hurts knowing for the rest of my life we will be apart.

I'm waiting for time to pass. Waiting for my time to come so I can see your face again. Waiting to see you behind those golden gates.

Having a grandpa with a heart of gold is my favorite treasure. It will never grow old.

Family reunions will never be the same. Without you everything is different.

Your chair at the table and in the living room is empty and cold. You need to come home to me. I need someone to hold.

Now that your gone I have no one to listen to records with. Send me a song form heaven so I can listen to it and think of you.

Your officially gone. But forever in my heart you will stay. You and me grandpa. Together yet apart.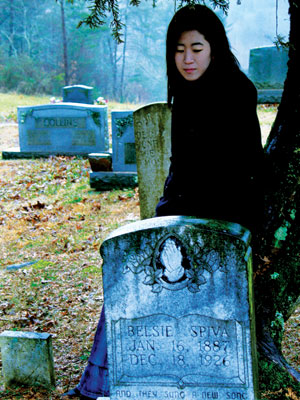 © Michelle B., Blairsville, GA