Terror
February 27, 2011
I was walking a path less traveled by
when an chasm split the ground beneath me.
I fell, plunging helplessly deeper into its depths,
watching as the ground swallowed the sky.
I crash into the ground, listen to my bones break,
incapable of moving, powerless to scream.
Surely, I wasn't left here to die?
I ponder why this happened,
why this came to be my fate.
The demons that haunted me followed me here,
no one will ever hear my strangled cry.
They tear me open, craving my blood
rip into my organs, devour my heart.
My vision blurs, shadows move, I catch a flicker of a figure
creeping closer out of the corner of my eye.
Is this not torture enough? Must there be more?
What hideous monster is coming for me now?
There is no light to see by, my imagination runs wild.
Whatever this is, I will not survive.
My consciousness is fading, slipping out of my grasp.
The light is beckoning me, call out my name.
Are you my angel, my unfaltering guardian?
My breathing is slowing, I let out one final sigh.
Faintly, I feel arms wrap around me. I am being lifted
off of the ground, taken away from the terrible beasts
consuming my body, consuming my soul.
Carry my broken body back home as we fly,
lay me back down in my bed. Let me wake up
and forget this horrendous nightmare. The terror that took place
tonight. Oh angel, I'm glad you were there.
You are my savior.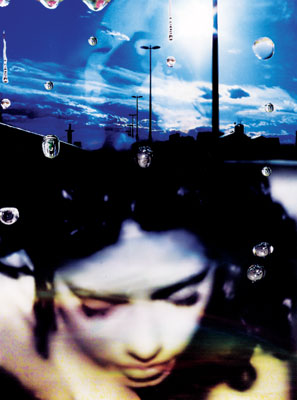 © Becky F., Sacramento, CA