Little Miss Perfect
March 11, 2011
I wonder how she would like it
Little Miss Perfect
She's the best at everything,
Sometimes it doesn't feel fair
My dad always says if I just work harder it'll pay off in the end
But for once, just once!
I'd like the glory,
The feeling of five solo's and a duet in the chorus concert
Year after year
To be able to see MY NAME next to the lead role on the cast list
It must feel great to even have a chance…
One time, I was talking to a teacher about something I was doing
She came and interrupted, saying (more like exclaiming)
"Oh, I do almost twice that much in a month? Is that good?"
I choked back the tears and nodded my head,
Congratulating her on a job well done once more
Inside I was screaming at her,
Can't I have one moment in my life when I feel the best at something?
Not second or third or last to everyone else?
Especially you
The tenth grader with the world in the palm of her hand
Little Miss Perfect,
There are moments when I hate you.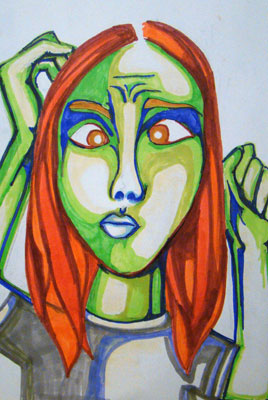 © Michelle L., Syosset, NY