How we feel in the city
March 13, 2011
I sink into the taxi seat.
I watch the lights above,my head stuck in the air as the buildings strut out through the little yellow window.
The darkness right outside reaches for me,but I fight it back with breaths.
People pass by and I feel so small,so invisible in this place.
I feel like shrinking and shrinking and shriking.
Water swells up in my eyes,and the tears fall slowly.
The moving stops and i pay the driver.
I watch the the car speed off and become a little yellow smudge in the huge black horizon.
It reminds me of how I feel.
A realizaton comes upon me and I realize that everyone must feel unimportant and small,like me.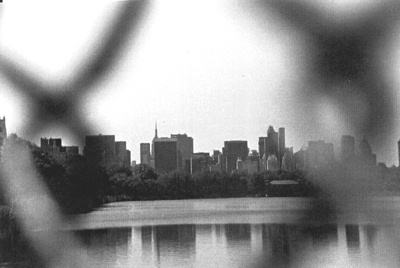 © Sarah M., Phoenix, AZ