It's about 4am
March 17, 2011
I feel like screaming
"I'm trapped!"
But she made it
So no one would hear me.
I'm too far away.
Legs bound
Lifelessly slashing
And thrashing
"Let me out now,"
She tells me to do it,
To cut myself free.
I'm on top of my hands but
I manage a bit.
"Still stuck,"
now what?
Need a ways out…
Other than her advice
Voice in the back of my head,
Devil on my shoulders.
Killer of saints,
The most tempting sinner
All around me throat
I'm enclosed in this noose
Looming around me.
"Save me!"
I cry
She won't do a thing.
Rather talk it out.
Analyze the problem
All she's good at, really.
Talking.
And analyzing
Every detail
Of my life
That I've managed to screw up
In these 17 years
Hoping to find a symptom
Of a disease
That can't be cured
She's the cure
And the disease
The archenemy I'll never
Be able to defeat
Immobilized kicks
Bring me down
To her level
Of the game
God created.
But she's winning.
"Anyone?"
Scratching at my throat
Trying to peel back the skin
To let the words leave me
That have been buring
Since I let her in
"Somebody…"
Nobody.
"Save me,"
Leave me alone.
Don't listen to her,
LISTEN TO ME.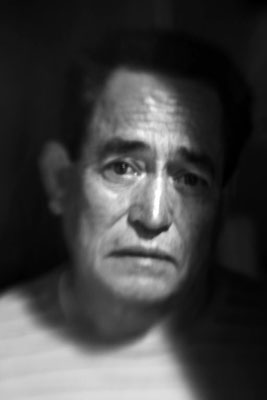 © Adam P., Goleta, CA