Untitled
March 22, 2011
It all comes without warning,
Plowing into my chest at full speed,
Knocking the wind right out of me.
That's when the pain of it's electric current pulses through my veins,
Engulfs my blood-red heart with it's never ending sting.
You kiss me, and I know you can taste it on my lips,
Smell the bitterness on my lying breath,
Feel my trust rub off on your innocent hands,
Hear the pounding of my bleeding heart.
The horrible thing is:
You love the way it tastes,
The way it travels through your nostrils,
Seeping through your brain.
You love the way it feels, ice cold against your skin.
But the pounding is your favorite sense, your favorite song.
You dance to the beat of the fear in my heart,
But no more will you dance with me again.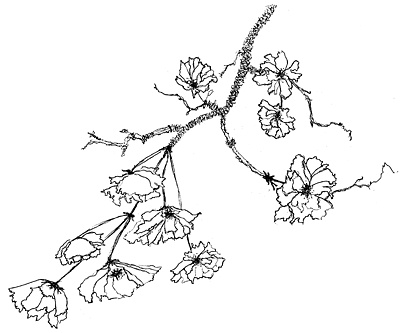 © Marybeth L., Hamilton, NY