Seek; Because I Couldn't be there
March 26, 2011
Prophetic old man

On the corner of west and Madison

Sings cardboard truths with

Simulated sanity and liquor breath.

Tells me my time is near.

Death will bring refuge my child.

Sunday Morning sisters stroll

reverently towards the church yard

Clad in bleach-white gowns and hill top hats.

Running towards the Sultry salvation

That'll wash away the regret of monday to saturday.

Salty tears dry.

Wiped away with lilac scented hankies.

And so they sing.

Angels because they say they are.

Religion will bring refuge my child.

Ringing chants of black pride,

March the soldiers of their own damnation

Towards symbols of recognition.

Dandelions crushed under black boot.

Wind's flow interrupted buy distinct frame and

Unkempt hair.

Scroll google search engine

Tells me tales of their turmoil.

Black Panthers and Ku Klux Klans.

Somalia.

Bloods and Crips.

Separation will bring refuge my child.

Tired of soul searching

She lays her head on cold concrete.

Pulls yesterday's news paper over fishnet stockings.

Hikes the skirt shorter for air.

She will breath.

Pulls stolen iPod

From between bruised breasts.

Earphones in, Whole world out.

Their filthy touch washed away with

Lupe's slick words.

Sweet Nothings Erased with Pac's

Reason.

Hope floods through Buddens lyric.

She sighs.

Tears fill her eyes as she drifts away from reality.

Music brings refuge.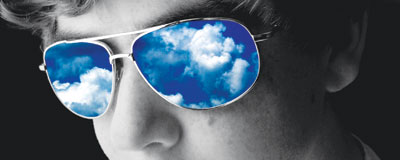 © Joseph B., Mesquite, TX