Music
March 26, 2011
Music.
There is something about it that makes me passionate.
Is it the notes and rhythm in a piece,
That makes up beautiful literature?
Is it the composer that made music history?
Each musical piece has a story to it;
Whether it is by John Phillip Sousa or Green Day.
When each musician plays either the melody or harmony,
The musician is telling a story.
And as the musician plays each note,
Each note has a meaning.
That meaning is stoned into their heart,
Which has them play fervently.
The composer puts a secret into the literature.
Whether it's all notes or lyrics
That's hidden in their eyes.
And the listener will never see behind those eyes
The passion that is hidden in the music's history.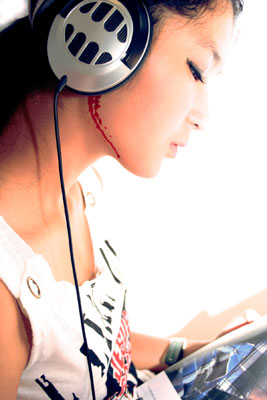 © Jiani L., Toronto, ON, Canada