Yesterday
March 27, 2011
Yesterday died, with a moan of pain,
Blood soaking the sky turning it red with the setting sun.

Its tears raining down,
Singing the earth to sleep with its slow melody.
The hum of life, slowing down,
Changing, preparing for sleep.

And night fell.
Fell to the earth,
Screaming, floating, calming, painting,
Painting the sky the color of darkness,
Letting only small pinpricks of light escape the surrounding blackness.

And then it was quiet,
No sound escaped the sleep that enveloped the earth.
The sleep that changed minds.
The sleep that curved the imagination, and filled the darkness with color.

What seemed like decades was only hours, and a new day was born.

A Today takes the place of the Night.
Singing a new song,
Bringing the light.
It caresses the earth filling all of its crevasses' and holes,
Filling it with warmth.
The light pools around the mountains and the waters,
Making it anew, purifying it.

Yesterday has died and a new Today was born from its death.
Creating, as a circle of everlasting change.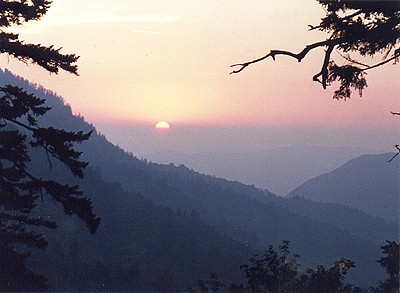 © Nicole P., Gouvernor, NY