I'll Never Give Up My Love
March 27, 2011
Do you see that in your hands?
That's my heart,
Do you remember when I gave it to you?
In the rain beneath that streetlamp,
Do you remember what I whispered in your ear?
Those three little words that explain everything?
Everything that you care about?
Do you know what my heart is feeling right now?
The pain it tries so desperately to hide?
No, I don't think you understand.
You don't understand what you did to me.
You have no clue.
And while you stand there holding my heart,
You feel it beating,
Don't you hear it?
The soft rhythm that escapes its thick red walls.
Do you know what it stands for?
The love it still holds,
The pain it still carries,
The death buried deep inside.
You probably think I'm insane.
For letting you in so easily,
But I only did it for you.
And then you hurt me,
So bad.
Why do you think I'm here?
Why do you think I'm saying these things?
Because I'll never give up,
My love for you.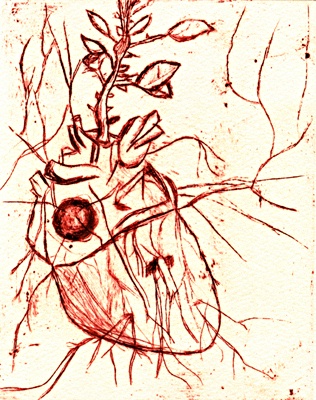 © Elaine S., Phoenix, AZ