It's Just Hair.
March 17, 2011
My hair is curly.
And I want it straight.
I envy those girls,
They're never late
But I am, a lot.
Because I have a routine.
I wish I had that reassurance.
That my hair would always be perfect.
All I'd have to do,
Is take a shower,
and brush it.
But its not that easy, for me.
I have to use all kinds of products,
To tame these wild curls of mine.
Some say they like it,
And even wish they had it.
But really,
If they did they'd soon realize.
Straight is where its at.
You can put it up,
And look like a sports person.
And how it looks messy so perfectly.
Or you can get layers,
And look like a preppy girl.
Even a shaggy cut looks good.
Pulling off a punk.
But curly hair is limited.
One way looks fine,
The other not so much.
Then again, its just hair.
Why should I care?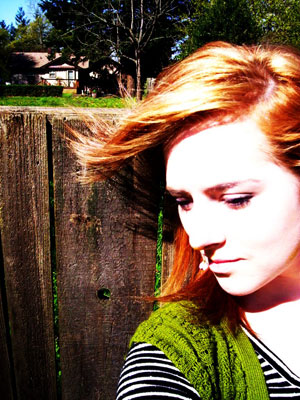 © Anna K., Portland, OR