Passing of Time
April 3, 2011
So young, still not realizing...

Time fleeing through our seemingly endless lives,
Chasing the years of our life as if we had some gain of
celebrating the passing years as if they were steps to reach the end.
Watching our life fly before our own innocent eyes,
Feeling the incoming pressure as we reach a higher point,
The Glee of watching young people, as like clouds, take their form.
Not enjoying what you have until it is a distant memory.
Unable to go back to the place you loved,
Unable to smile at the one that once brought you such joy.
There's still plenty of time to figure it all out.

... our life has barely started.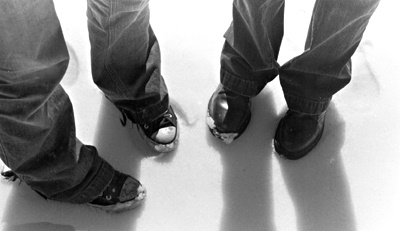 © Elana N., Marblehead, MA