A Punishment, A Gift
April 10, 2011
Some people say,
a memory is a way,
Of holding onto the things that you love,
that you are,
and the things you never want to lose.
Others say that you never truly forget a memory,
they just become buried deep under the others.
So,
what about the bad memories?
The ones you want to forget, to repress?
Like the ones where you lose
a friend, a lover, family?
Where you hear something,
see something,
you shouldn't have?
You make a bad choice,
you never forget it.
People that tell you to let go of the past,
that the past is the past and not the now,
that it was easy for them,
have never truly experienced something
that they can't stop thinking about,
replaying over
and over
and over.
Scrutinizing every word said,
every action made.
Every second gone by where
you judge yourself, the others, and yourself again,
tortured by that memory.
But those people lose something, by releasing the past.
What they don't realize,
is that those bad pieces of the past,
the ones that follow them, haunt them-
the ones they let go-
are better for you.
The bad ones shape you, make you who you are,
make you stronger,
than the good ones.
You know the world is not that shiny and perfect little land
of your imagination.
The ability to keep memories, the bad ones especially, is a double-edged sword.
A punishment, never-ending.
A gift, overlooked.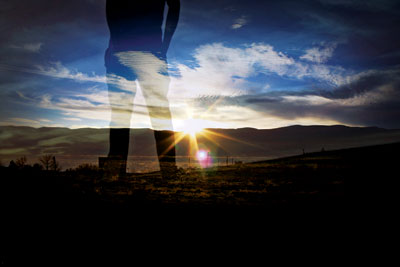 © Ezekiel R., Las Cruces, NM