Slip Through the Cracks
May 6, 2011
Purple flowers
cascade over the casket
like a flood.
Purple was her favorite color,
my great-grandma, regal
but lighthearted.
Purple shines through the dark sea;
people wear treasured lavender necklaces
or amethyst bracelets to show respect.
Quiet voices, like bees humming softly,
buzzing through the stillness.
It was expected but sudden,
a booming storm sneaking up
in the dead of night.
Tearful hugs are shared with
bittersweet remembrances of
happier days, like the salty
jade pickles she loved so much.
I only wish I knew her better.
All the memories slip through
the cracks of my mind, hidden and
forgotten.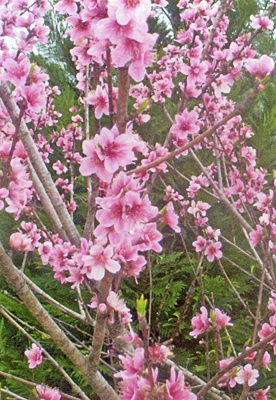 © Matilda S., Perkinston, MS