Her Voice
April 30, 2011
She slowly steps up,
Muttering to herself.
She clutches the paper,
Like its all she has left.

I see the tremble in her hands,
And the fear in her eyes.
I feel what she feels,
And she's terrified.

She opens her mouth,
But nothing comes out.
She looks around fast,
Making sure no one laughed.

I shift in my seat,
Ready to hit any faces.
I see no one giggle,
So i relax a little.

She puffs her chest out,
And takes a deep breath,
She begins reading,
And it opens my eyes.

Her voice travels among me,
Touching and healing
Anything she comes across.
Her voice calms the setting sun,
And tires the whining baby.

Her voice opens up the world.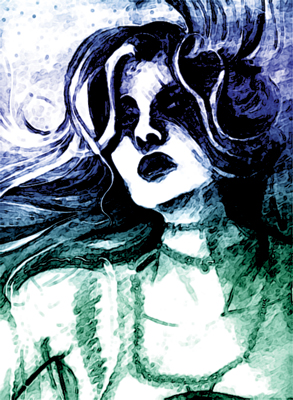 © Sindi J., Westminster, MD