My Cross To Bear
May 2, 2011
Constantly praying at night,
Always living in fear,
Hoping I won't be disgusted one day,
At what I look at in the mirror.
God's thrown many tests at me,
I feel I've failed them all,
This fact tortures me at night,
To where it's hard just not to ball.
I made a deal with God,
In return he'd keep my mom safe,
I'm sad to say I broke that promise,
And now I can't look at her face.
I fear I just signed her death warrant,
I wish I could take it back,
What I did just makes me sick,
But being selfish is my knack.
It's hard for me to write this,
Because I don't want my mom to leave me,
So what I want to say to God is,
I messed up, please forgive me.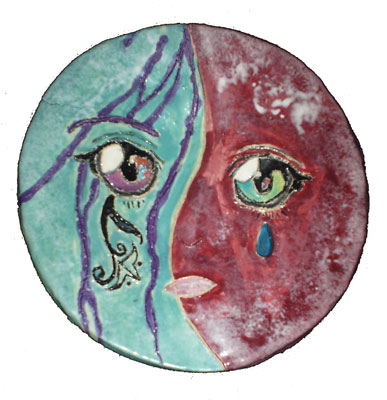 © Angel V., Tecumseh, MI