Soundless Night
April 15, 2011
Come to me ye soundless night,
make all around be a mere sound of rushing wind, crashing waves, and sparkling stars. Let thy trees be still, with their leaves just a soundless drop. All to hear of just the swaying grass, the swaying of wildflowers.
Oh, soundless night come to me, make everything quiet as a mouse. All I wish to hear is the gust of wind; the crashing waves, and thy sound of the swaying grass and wildflowers. Soundless night all I wish to see is the sparkling stars of the cool July weather. So I'll wish up to the sky in hope of a shooting star, then I'll wish for a soundless night.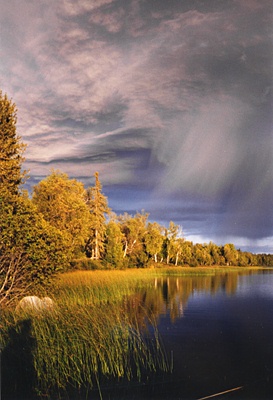 © Dustin B., Nikiski, AK