Does the Highway Ever Sleep?
May 12, 2011
Does the highway ever sleep?
In the dark of my bedroom, the face reads
ten-eleven.
It's a Tuesday night.
(My mother always told me to be in bed by
ten-eleven on a Tuesday night.)
The window has been flung wide and the
chorus of crickets caresses the evening air.
Peepers sing to the stars after a full day's rest,
but though the cars have been grumbling just as long,
they show no signs of stopping, and the moon is high.
It doesn't seem to sleep.
So I wonder…
Does the highway ever dream?
I wonder if Morpheus will sooth the high road…
maybe by eleven or twelve?
But, I must confess, despite parental advice,
I have allowed Rowling and Tolkien to
take me to twelve before.
(Even if it was a school night.)
Ergo, I can hardly expect this restless beast
to curl up by the stroke of midnight.
And yet, I make it a habit on Tuesday nights

to be deeply unconscious by one.
I, just an ordinary girl with an ordinary day ahead,

chock full of activities, can't afford a nocturnal life.
So how can these executives
corporates
businessmenandwomen
CEOs
presidents
hardworkers
press that pedal to steer the highway
all
night
long?
And I wonder…
does the highway have nightmares?
Is that the cause of eternal action?
Perhaps the highway is scared of night-

of the crickets

peepers

shadows

celestial shine

the uncertainty that comes with inillumination.
Perhaps it is that the highway and its cattle drivers-

the executives corporates and the rest-

are afraid of not having the world as a candle flame.
Perhaps the inability to see the stars as what they are

and instead as harbingers of monsters

ghouls

goblins

vagabonds
frightens them.
And then I think of how sad this must be,

to live your life running from your fears

instead of facing them head on

and finding that you are

braver

stronger

than you thought.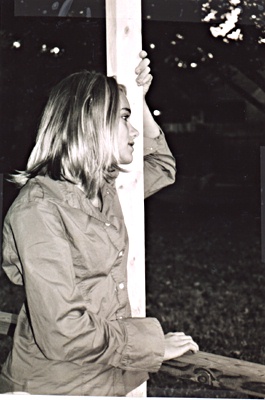 © Tiffany A., Southaven, MS