Show These People
May 12, 2011
Why do I sit in class,
It's so boring and long,
the clock ticks,
the sound gets unbearable.
"What am I going to do?"
Am I going crazy?
My mind tells me to be patient,
"but do I want to obey?"
The teacher says write,
I don't mind,
but "Why" such a weird purpose?
If I could think,
I would write something more,
something that takes time.
"But where is the fun in that?"
The contest in writing is amazing,
just like the thoughts that cost time,
"Where is my mind flowing?"
To lyrics,
to poetry,
to whom?
It doesn't matter if I rhyme,
but I sure think it does,
the tone of reality proves so,
my eyes say so much more,
it shows,
"I love to write."
So friends from all over,
come to listen too,
where is the rhyme,
without the words,
if you cared,
it wouldn't hurt.
Do you honestly think,
I'm a fool?
I write my life away,
but its not any life,
its a poetic life to you too.
So come everyone,
write one too,
show these people,
that you can write,
poetry too.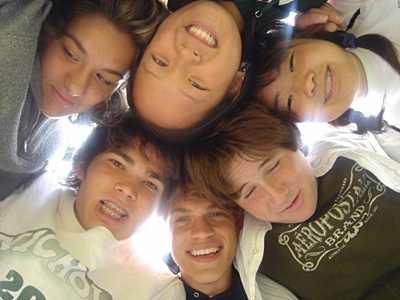 © Zhihan C., Hudson, OH