Someone Anyone Please
May 17, 2011
SOMEONE ANYONE PLEASE!
Get this book bag off of me!

I was walking one day,
Along a home bound spring scattered lane,
Looking at the dandelions peak white hair from under trees.

I looked at the roof tops that stood by tree trunks
And how the last leaf on a tree licked the full belly of the sky;
When I saw in a clearing,
Made of Marble notebook trees against undisturbed sky,
The moon perched in valiant repose
Along a sugar powder blue field.

At that moment I felt it,
I can fly!

Having forgotten everything,
All memories cast aside before the prospect of flying,
I thought why not
Or rather why haven't I.
No matter how hard I tried I couldn't answer myself,
And my lungs filled with air ready to swing me high
And I felt it in my legs ready to leap,
I Can Fly!

But I looked down and saw this,
Black messenger bag perched ridiculously on my being
Like the moon on the sky;
So I hang my head and roll my shoulders
And look up to the sky to plead:

SOMEONE ANYONE PLEASE,
Get this book bag off of me!

I would sing if it weren't for my voice,
I would run if it weren't for my legs,
I would live if it weren't for my life,
And I would fly,
Oh yes I would
In sweet asunder from the earth
If it weren't for my bag.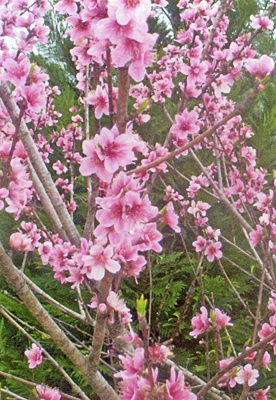 © Matilda S., Perkinston, MS