I Do Love My Clarinet
April 26, 2011
Soaring and willowy,
Dark as a stormy night sky,
Glinting silver in the blinding lights.
A sweet serenade
Like an enamored spring bird;
Enchanting the soul
And piercing the mind.
Captivating and dangerous
One second from disaster;
Beautiful and complex
Like a mysterious stranger.
An unreal octave flows easily,
A harmonious sound as shady as a horror novel.
The melody is the final word of a dying artist
That breaks hearts even when all is silent.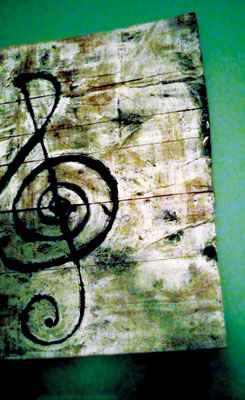 © Olivia K., Canton, OH