Alone
May 22, 2011
Oh woe is I,
woe is me,
woe is I the Max,
the Max baby is I,
I'm alone,
my family has abandoned me,
on my mat,
probably in the next room partying,
or in the next country by now,
here I sit in a dirty diaper,
starving,
withering away,
how long have I been here?
Hours?
Days?
Weeks?
Years?
Decades?
Centuries?
She'll never come back…
Mommy says I've only been here 60 seconds.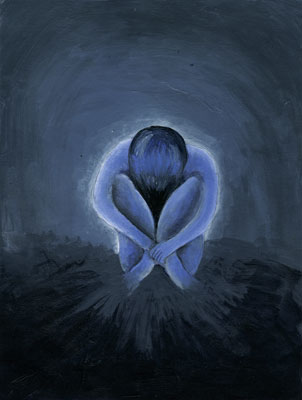 © Becky F., Sacramento, CA