Theme of Tears.
May 5, 2011
You might believe, that with years of piano I might understand.
The current of the ocean, the breeze in the trees.
Truth be told, this home of ours is still a mystery.
A vast, void and answer less parallel that we call life.
Yet, we live in darkness and call it light. And that's what we make of it.
Light the path way, love all that's seen.

But...what about me?

I was born with dark, brown hues with the gift of sight.
Yet, when I carried my own torch on the narrow, dark rode,
You were all I could see. You were all I could breath.

That was then, and this is such a long, long now.
A part of my life that I can't play, there are no chords that could describe this.

My fingers find the blank white and black brass wood.
And I can't seem to find you anywhere.
Not between A and G, and not even close to be from B to C.
You're here. Just here, and I can't explain it.
Besides me, Inside me. I can still breath, you know.

Yet, I continue to play. Your smile isn't in these eighty-eight keys.
You're laugh isn't in these 220 strings.
Where have you gone?

I collapse, falling apart over the only map I have left.
Droplets rains from what I can only assume are these eyes, the ones I believed could see.
And when all is silent, when it is still.
When the only sound I can hear is your favorite three words, and all I can see is the tiny puddles on each key, I realized it.

I found it. The melody I've been searching for.
You're in it, somehow, even though I can't see it.

This silence, this song.

This is the Theme of Tears.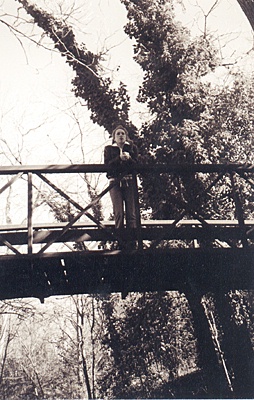 © Loni B., Hamilton, TX