To My Children...
June 22, 2011
I was not insane,
Like I would have believed.
I only wanted fame,
Which I never thought I would have achieved.

And I still haven't achieved it yet,
But I've been trying.
You don't know what you'll get,
Until you start rhyming.

I may not be with you,
But don't you fret.
You'll figure out what to do,
You just don't know it yet.

Whether im dead or not,
Right now is your time to learn.
You don't need to know who I've fought,
Knowledge is something you have to earn.

At this time you haven't been born yet,
Im only 14, almost 15.
But don't forget,
What it's like to be a teen.

My life is rough,
But its good.
Its not enough,
But this is my childhood.

I hope you'll remember me,
As the years go on.
The weather is now stormy,
And this night will bring dawn.

I will leave you now,
Or maybe in the future.
But this once I'll allow
You to be a griever.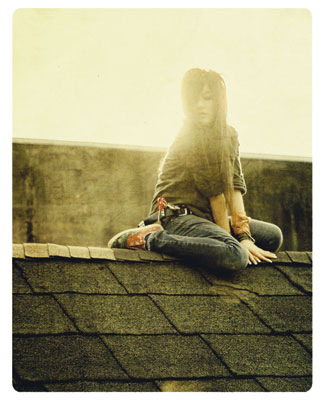 © Hailey J., Lake Oswego, OR