Just Part of the Scenery
May 30, 2011
I smell damp grass and sticky bodies and
Hard pellets of rain sting my body.
I step into the tent but I find that
It is not a sanctuary after all.
You all look at me without
Really looking, glancing but then
Deeming me unworthy of your
Esteemed company;
My cheeks flush, and I feel no larger than
A single blade of grass.
You sit in chairs in your expensive clothes
And talk about things that don't really matter
With people who will never really matter
As I stand on the edge, not receiving a single
Hello.
Glance, look away. Glance, look away.
I'm just part of the scenery, with my
Flawed complexion
And my body that isn't long and lean
And my hair that doesn't stay straight in the rain.
I am just another girl who isn't
Worth your time to know.
I glance at the dewy lawn, and I see
One lonely blade of grass,
Bent and broken.
A sad sort of smile touches my lips.
I close my eyes and smell the rain.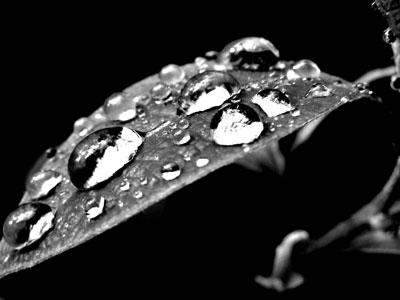 © Kristine B., Setauket, NY