Love is blinding
June 16, 2011
What do you give, when you have nothing left ?
My heart he crushed, my soul he took, I am broken forever more...
With no pity, he chose to leave, without much luck it was I who fell for his act.
Destroyed to the core,
Remember this simple fact :
Love has no meaning in the eyes of the world, it can just bring sorrow, tears and fear.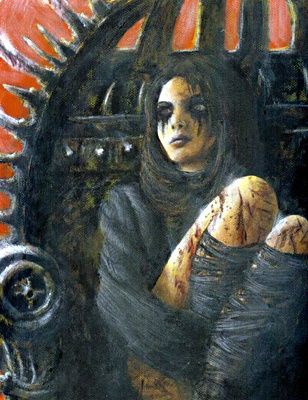 © Veronica N., Kenora, ON, Canada