Our Typical Complications
June 16, 2011
Stay like this.
We found true happiness.
We'll get it right.
Just not tonight.

We might not know,
What makes perfection grow.
But if we try,
We might just fly.

And now I see,
You're just the one for me.
Don't be scared.
We really are prepared.

Dreams come true.
For me and for you.
Let's take a leap.
With our two feet.

Fall on me.
I'll catch you don't you see?
This world could use more love.
From the angels above.

Cry on me, let me know,
Let it blossom, let it grow.
Stole my heart from the start.
Don't let me fall apart.

We can be new.
We will be true.
I will love thee
Please take care of me.
We can make things right.
On this perfect night.
Stay with me.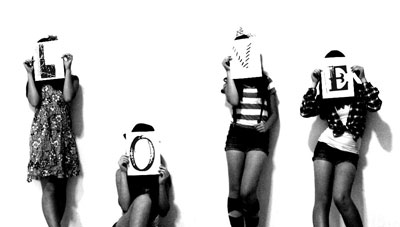 © Yoko K., Madison, WI