Fake and Secure
June 17, 2011
The girl with all the makeup on her face and all the designer clothes adorning her closet isn't the insecure one.
The one who paints nothing on her face, not even chap stick is the one who often cries herself to sleep.
She looks at all the beautiful, unreal faces on TV. and the clothes in all the fashion magazines
And gives up a little more inside.
She looks at their sleek, shiny, straight locks, and thinks about her own poofy, thick, curly, unmanageable hair with which nothing can be down too improve its appearance.
Compares her ghostly pale, freckled body to the tan ones that are on headlines,
Gazes at all the designer clothes that look spectacular on models and looks at herself,
Then back at the stores rack and puts the pretty clothes back for a pair of jeans that won't bring any attention to herself.
Sees the faces of the famous and won't put on the mascara, lipstick, eyeliner and shadow.
That girl whom everyone thinks so insecure, her face concealed with concealer is the most secure of all.
For at least she thinks that she can look like the stars and be their equal,
Unlike the girl who wears nothing on her face, she knows that she will never be able to compare.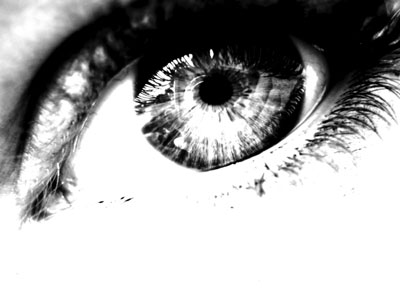 © Lauren S., Reading, Berkshire, UK