The Loop
June 23, 2011
Sweet song of humanity's drum,
Resonate the fear of lonely asylum,
And loop the track,
Beneath my feet,
Sweep the thoughts of present,
And cast them into the past,
So I can clearly see what's left.

What is left,
When the lens is peeled back,
Seeing beyond the sun's illumination.
There is nothing.

You can but feel,
The loop beneath your feet,
The rhythmic scheme,
Holding all things in sync.

The sad song of humanity,
Lays foundation for the beauty,
Looped in time and space,
To resonate again,
A hum,
A beat,
The note.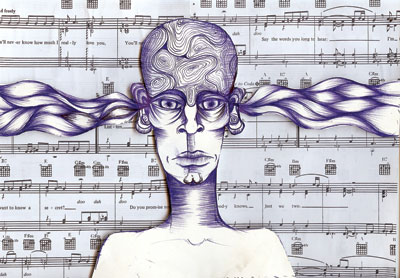 © Ani S., Petaluma, CA