A Day In A Dream
June 25, 2011
The wind is blowing, the clouds are gray; I wonder if it will rain today.
The trees are rustling in the breeze; the crinkling sound makes me feel at ease.
Butterflies and bumble bees whirl and whizz away, as if they have something important to do, before they end their day.
The birds are quiet, not making a sound, as if perhaps they don't want to be found.
Not far away I can hear Sunshine Creek, its bubbling sounds that I have not heard for a week.
There's mud on the ground not far from my face, the only thing stuck in it is a little piece of lace.
Way out in the town I can hear Mr. Moon, playing his flute to a loud, happy tune.
It's not even lunch time when my tummy starts to growl, and that's when I hear a soft, gentle howl.
I roll on my tummy and what do I see? It's my new golden lab who I call Jujubee!
I jump off the ground, and give her hug, before she pulls away to scratch at a bug.
After she's done, she gives me a lick, before dashing off with a small, graceful kick.
I watch her go before lying back down, but that's when I hear yet another sound.
I don't look up, just stare at the sky. I stare for so long, I wonder how much time has gone by.
The clouds look so glum, as if they are sad; I just hope that they don't get mad!
There are flowers all around, as far as I can see, all of them just as pretty as can be!
I take a deep breath. The flowers smell nice, like honey and spice.
The air feels so clean and the grass is so green, that I wish I could stay here forever.
I daydream for hours wondering how many showers; it will take to get this dirt off me.
I stop wondering though, as my brain seems to slow as I start to drift off to sleep.
I'm dreaming of ice cream, a whole chocolate stream, with marshmallow toppings that stretch out forever it seems!
I run and leap until I see something steep, and find it's a giant sugar cookie!
I explore all around and look what I found! A lake filled with sugar and honey.
I run and jump in and go for a swim then lick all the sweetness off me.
At last the sun sets as I make myself a bet, that I can't eat all that cotton candy.
I jump in a pile of that blue fluffy fluff, and then eat all of that stuffy stuff.
As the sky begins to fade at night, I must say, what a sight! The stars are big, the stars are bright, my oh my, my sister was right! The stars do shine, the stars feel like mine.
I wake up just then, to my little sister Gwen, who's shaking me as hard as can be.
I ask her what's up and she says 'Not much.' So I tell her to be on her way.
After she leaves I just can't believe that she woke me up from my dream.
I close me eyes and try to nap, but that's when I hear a loud SNAP!
I jump up right then and that's right when, I see a soft baby deer.
Its mother's nearby and she lets out a small cry when she sees me come near.
They both back away but I want them to stay but I know I wouldn't have that kind of luck.
But then they creep towards me, gently and carefully, and stop right at my feet.
I bend down and pet them careful not to hurt them.
Just then, I hear a loud BEEP, BEEP, BEEP!
The sky and the deer, they all disappear!
In a swirl of colors and darkness.
I open my eyes to find I'm in bed, wondering if that was just something I had read.
I look around I have to frown, when I discover the whole day was just a dream.
Outside, a mother deer is smiling at me through my window, as if they have a secret that they don't want to show.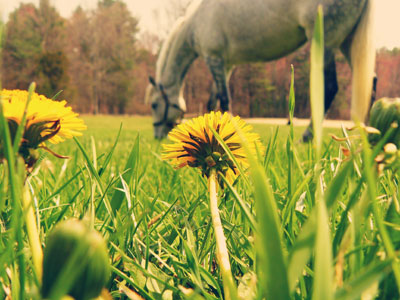 © Madalyn W., Holliston, MA