Who Let Go First?
June 26, 2011
I'm losing you,
I can feel it whenever we speak.
We may smile and laugh;
But we're both becoming weak.

The smiles and laughs are not real anymore.
I feel like I'm running into a locked door.

Who let our friendship slip away?
Who's to blame for this massive decay?

It's starting to feel like it's inevitable to stop.
We've fallen to the bottom and can't find our way back to the top.

Who let go first?
Was it me; or was it you?

I'm not sure if it even matters now;
It feels like there's nothing left we can do.
We've given all that our hearts will allow.

Who let go first, though?
Oh, how I wish I knew.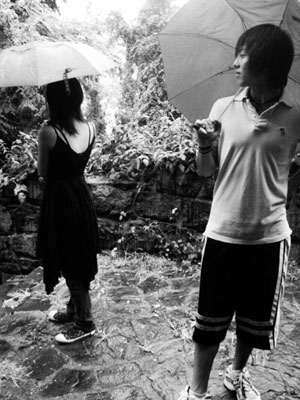 © Yuki M., Fort Lee, NJ