Roof~
July 12, 2011
Thoughts tangled, I
can't think straight.
My lungs aren't co-operating and I
can't breathe right.
Caught in the midst of overwhelming emotion, I
can't win.
My mind is wrapped around visions of you, and my stomach
can't help but dance with butterflies.
The dreams I dream of you
can't be compared to the real you.
I step out my window to calm my heart and stomach from something I
can't control.
I breathe deeply, savoring the cold, sweet air that you
can't find indoors.
Once I lay out my towel, I myself lie down, enjoying a view that a computer screen
can't quite reproduce.
I stare at the sky, watching the stars in the brisk air that you
can't fully enjoy without a cozy sweatshirt.
I sing love songs, something I
can't do anywhere else because I fear I don't sing well.

Then, I sit.

I sit, and I ponder.
I ponder
who might send me a message, and if it will be you.
I ponder
what might happen the next day.
I ponder
when I will have enough courage to ask you what's been on my mind.
I ponder
why you haven't asked me yet, or if that's just because we haven't been alone.
I ponder
where I'll first get to feel your soft lips press against mine.
I ponder
how exactly I plan on approaching you when I do manage to garner my courage.

And as I ponder,
my mind slowly unclouds.

My stresses begin to alleviate.


My heartbeat slows.



My mind clears.




My body begins to feel cold.
Retreating back through the window, I feel refreshed, invigorated. But still, I
can't help but wonder what you're up to.
Yearning to write another poem, I
can't write about you, out of fear you'll think I'm mental.
I decide to instead write about my sanctuary – my roof. If I write about that, I
can't end up accidentally writing about you instead.


Can I?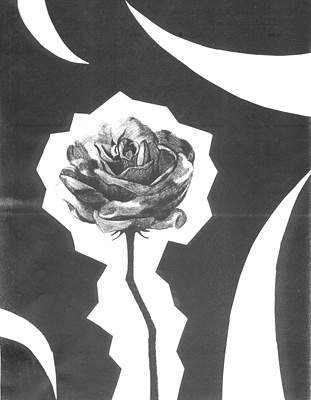 © Jeanette M., Phoenix, AZ