Broken Glass
July 11, 2011
The only time
He ever glimpses his world
Is when he sees the embodiment
Reflected in pieces of broken glass –
This is a picture of platitudes
He'd much rather thrust away.
He'd leave it behind like playground bruises
And action figure lunchboxes
But these sensations of now –
They dance like ballerinas into the atmosphere
And beg him for just one second, just one minute.
It wouldn't hurt so much.
The edges of each piece is jagged,
The rugged edges of a mountainous ascent,
He runs his finger along each edge
And grimaces at an image of himself
Drowning in pools of rosy blood.
The world is red in this time and place
Tinted with the kiss of death.
He should relinquish, he knows,
But still he lingers
In the land of
Intertwined life and death.
He is on the mountain peak,
Close to off the edge.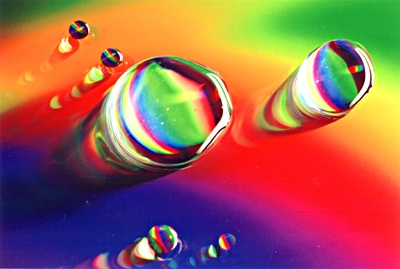 © Matt D., St Peters, MI