The Only Thing I Can't Own
July 16, 2011
meet me at the back of the line,

because i don't mind waiting with you.

slow down and contemplate your many gum options,

juicy fruit or ice breakers?

the same-old or something new and fresh?

or perhaps we can just roam the produce section,

taste the sweet nectar of a new fruit,

peel back the complications of life,

and just bite into reality.

and then we can watch the cleaver of life fall on raw fact,

witness how life can split you when society has bred you for meat.

and just to prove nothing taste as sweet as you,

we can stroll right into the best sweets that man could make.

they say chocolate can fix any girl's problems,

and i say you can fix all mine.

and when we've left every sugar laced treat unwrapped,

meet me down by the freezers,

because i like my frozen waffles melted.

and once we've stored up on enough sunny-d,

we can sit at the back of the line,

just contemplating our gum options.

truth be told,

i don't mind waiting to check out,

or never checking out at all for that matter,

because as far as I'm concerned,

your the only thing worth buying,

and the only thing i can't own.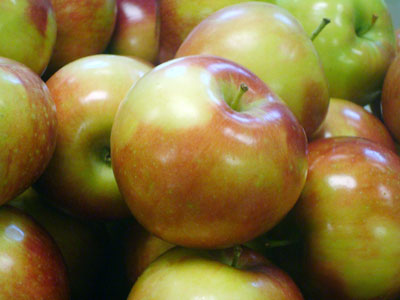 © Jorie S., Scio, NY