My dream when I'm awake
July 16, 2011
Beautiful energies both are we.
Circling each other in sweet harmony.
Angel, angel.
The fantasies won't stop.
Dazzling danger.
Sugary sweet candy red lollipop. Here's my heart, take it and do your bidding.
T'was you from the start, but all signs were hidden.
Night raven, daylight dove.
Dark sun that my dreams consist of.
Secret lover so gentle and sweet.
Hearts undercover so this stays discreet.
The distance is a matter of the mind.
For instance I feel you around me all the time.
Brave knight, chivalrous sight.
So well you are at courting.
Unfortunately, stage fright is what I might be sporting.
My dream when I'm awake, sweet semi-reality.
I seems that we might break in the sense of practicality.
But whatever the tides may bring us, I'll be ready and I'll be strong.
This was meant to be a roller-coaster ride and I will hold on.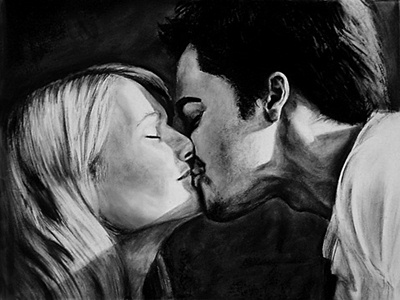 © Lauren R., Marshfield, MA