Plane Ride Dreaming
July 23, 2011
i wish only to through my issues out the door.
i hope they crack upon impact to the distant below,
so i could swim in the freedom of the clouds.
i wish to rest my head on the soft white,
and to drink its sweet rain of joy.
i wonder what it feels like to fall,
i imagine it being something like falling in love,
only it leaves my body less vulnerable.
i wish i could stick a sail on this great bird,
and sail the open blue into the horizon,
the seven seas of bliss.
its booty is mine for the taking.
one sea of indulgence so that i might fill the shallow end.
one sea of comfort so that my crew might rest.
one sea of direction so that i might find where i am going.
one sea of answers so that i might have more questions.
and two seas of mystery,
so that i might never know which sea she sails on,
so that i might have something to look forward to,
something to picture in every sunset i sail into.
i want to drop the anchor of my dilemmas,
then cut the line and watch them fall,
so that i might sail forever free.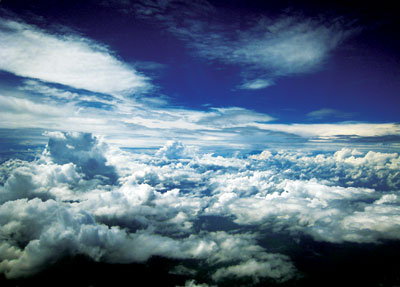 © Jacob W., Oklahoma City, OK