Graveyard Dwellings
July 24, 2011
I've stared at tombstones for days now,
cleaned marble and cut weeds,
read names, dates, and engravings.
there are those that have been forgotten.
there are those that say they were loved, are loved.
some have been cut from marble,
some from wood,
and still some with no markings at all.
cigarettes, soda cans, flags,
toys, blankets, favorite flowers
were scattered across a few.
i cannot help but wonder,
what will my grave look like?
will it be lined with my favorite things?
will it even be visited?
and i cant help but realize,
i don't care.
i don't care of some one comes to visit
my cold and crumbled casing
cased inside a cold and crumbling casing.
for all i care,
dig a whole and stick me in it,
let the maggots come and get their fill,
that is, whats left of me,
what others cant use.
all i care,
is that some one remembers me,
remembers my actions,
my words,
my accomplishments,
my failures,
me.
who i am.
here is to hoping that my body wont last forever,
but my body heat will,
that ink wont fade,
that my voice never stops ringing.
dig a whole and let my body compose,
and my only grave be a garden of ideas,
and its seeds forever spreading.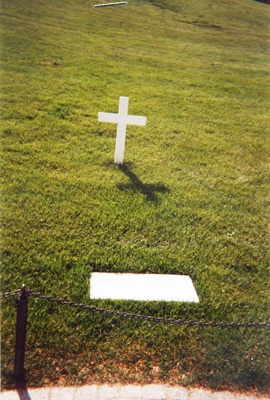 © Whitney T., Glenpool, OK