I Hope For Her
July 28, 2011
She screams.
Not a sad scream,
A happy-crazy-perfect scream.

She laughs, too.
Loud and very deep,
from far within her kiddie chest.

She hands me a toy,
Another one,
I don't even look anymore.

I have a growing pile.
She smiles,
opting away from the screaming again.

I am grateful.

Suddenly,
I throw all the childproof toys,
up into a huge tornado
of empty promises.

She screams again,
The happy-crazy-perfect scream,
I smile on the outside.

Cringe on the inside.
I hope for her,
that someday,
she'll feel normal.

Someday,
maybe she'll feel
like autism,
isn't that bad.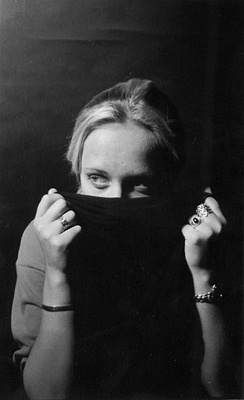 © Hadley B., Marblehead, MA