Dance
August 2, 2011
The sunlight makes us dance.
Silver
Gold
Electric
Waves, crashing down on us.
A different mentality develops in the eyes of the blind.
A brand new, shiny reality
more real than just in her mind.
Inside her heart
Electric
Gold
If you could feel it...
wouldn't you dance through life?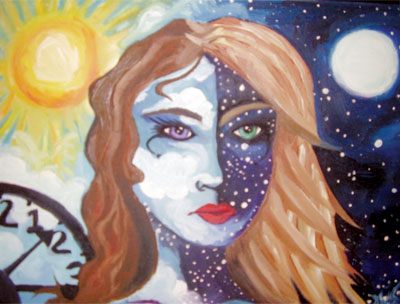 © Amanda S., Attleboro, MA