Let's Be Nothing
July 25, 2011
Love, a reason to live and an excuse to die.
Makes you feel invincible, makes you cry.
It all starts with that one spark.
Then it fizzles out and you're left in the dark.

Let's be nothing, because it lasts forever.
Let our love defy time and the universe altogether.
Let it see a star be born and a star explode.
Let me stay in your arms, forever it's me you'll hold.

Kiss me with the last bit of air left in your lungs.
Reminise with me about the things we did while we were young.
Be my light when darkness takes over the sun.
If they don't accept us, show me where to run.

Go on adventures with me.
We can see everything that eyes can see.
Happiness is the journey, not the destination.
We'll travel to the places that we can only reach with imagination.

Promise me that this will never end.
What the world would be without love, you wouldn't be able to comprehend.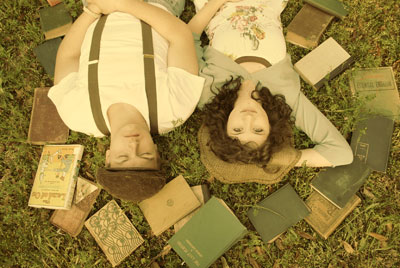 © Gabrielle A., Pensacola, FL