The house I live in
July 25, 2011
When I was little
Mama and Daddy
Took us to a new place
The blank man in the suit
Called it a house.
Mama and Daddy
Called it our home
Today
Few places feel so special

Soft carpets and Sturdy walls
Designed for me to fall back on
A solid roof that allows the rain to fall
The same one I crawl up on summer nights
To stare at the stars

In the front yard
Sits an old baseball
And a couple of mitts
In the front yard
Where my younger brother and I
Bonded.

In the attic
Is an old Dolll house
Was my older sisters
Then mine
Then my two younger sisters
now belongs to the attic
That old Doll house
Which my sisters and I loved
Which brought us together.

In the living room
An old chair resides
Perfect size
To curl up
With a book
In the living room
Where my wildest adventures
Took flight

On the side table
Sits our family scriptures
Worn with age
And endless use
With the scriptures
I learned of Heaven
In my Heaven on earth

A candle burning in every room
A song filling every hall
Sturdy Structures
Tender hearts
A house for the maps
A home for me.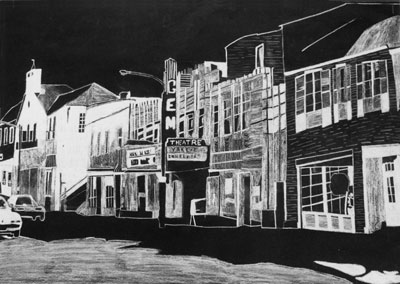 © Chelsea P., Kannapolis, NC